How to access the coupon website from iPhone
There is no native iPhone version of Harbor Freight Coupon App.
But you can use the web version of this app as well as a native iOS app by following this guide. The web version supports almost all features that Android version has. For example, the searching feature and the shopping list feature. Thanks.
1. Open the link with your Safari
http://www.hfcoupons.com
Click the action icon at bottom to show the action list.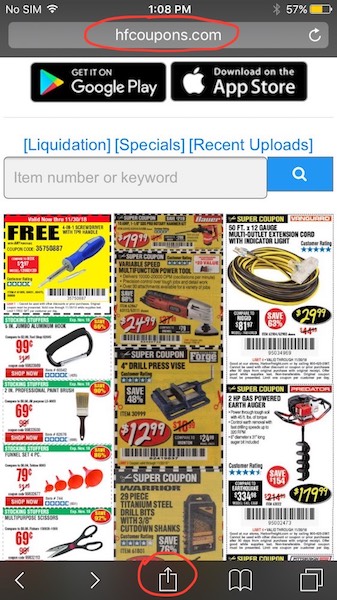 2. Click Add to Home Screen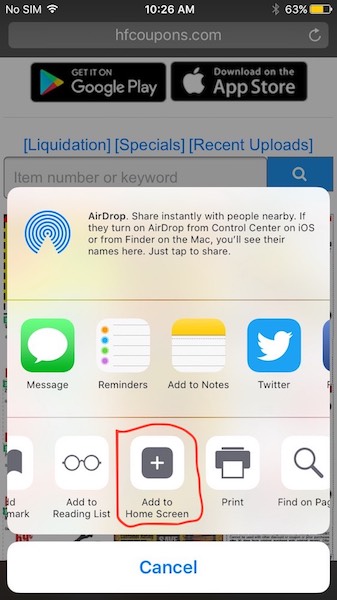 3. Click Add button to add the shortcut icon of the coupon website to your screen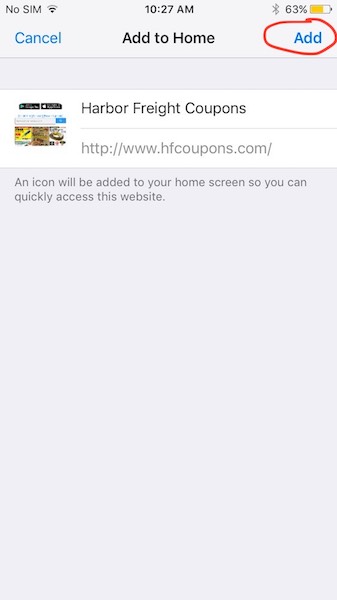 4. You can access the coupon website by clicking this icon.